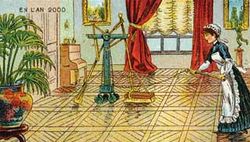 En el Odakyu Department Store de Tokyo, exponen una curiosa colección de Andrew Watt: Dreams of the future from 100 years ago: From the Andrew Watt Collection, o como imaginaban el futuro hace 100 años.
Imágenes curiosas y hasta cómicas desde el punto de vista actual, pero ¿como verán dentro de 100 años nuestras previsiones e imágenes de futuro actuales? Quién sabe.
En la imagen superior el tipo de máquinas que imaginaban para hacer más fáciles las tareas de limpieza en el futuro. En el año 2000, figura en la inscripción de la maqueta realizada en 1900.
En la imagen inferior, las máquinas que facilitarían la movilidad de los humanos, en la edición de la época del Royal Automobile Club Journal, en 1910.
Otras imágenes en Odakyu .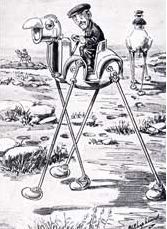 Visto en el blog de Z + Partners .